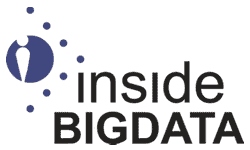 By Franz Inc.
24 October, 2019
2020 Trends in Big Data: The Integration Agenda
Jans Aasman was interviewed for this article at Inside BigData:
Metadata is also instrumental in transporting resources between hybrid and multi-cloud environments. According to Franz CEO Jans Aasman, it's particular helpful with "multi-cloud environments, partly in Google, partly in Amazon, partly in Azure. You can have a library of virtual machines and a library of applications that you need to run and a library of databases that contain data. If you turn all of that into a metadata graph about your digital assets…you could apply [this] asset management to a company's cloud strategy."
Read the full article at Inside BigData.
Back to Blog
Related articles