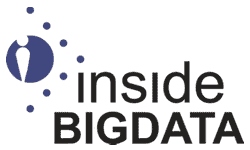 By Franz Inc.
2 December, 2020
2021 Trends in Data Science: The Entire AI Spectrum
Dr. Jans Aasman was quoted extensively in this Inside Big Data article:
Simplified Queries: Entity event models in graph settings supporting AI's knowledge base greatly simplify the schema—and abridge the length of queries to traverse them—to represent an endless array of temporal events pertaining to critical entities like customers, patients, or products. According to Franz CEO Jans Aasman, "If you have a complex graph without entity event models, then if you want to extract features for machine learning, you have to write complex queries. With this approach, you write simple queries to get the data out."
Granular Feature Engineering: Graphs are also ideal for inputting the results of machine learning analytics—like clustering—for refining features and other aspects of training models. In this respect, "what works better with graphs is taking the output of what you learned, especially for unsupervised learning, and putting it back in the graph," Aasman acknowledged
Read the full article at Inside BigData.
Back to Blog
Related articles