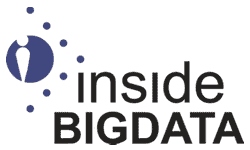 By Franz Inc.
7 December, 2021
2022 Trends in Big Data: The Data Marketplace Evolution
Jans Aasman is featured in this Inside Big Data Article:
As 2022 beckons, the big data ecosystem finds itself in a transitional state of flux that may very well redefine everything you know—or thought you knew—about it. The cloud is still its unambiguous centerpiece, but is moving ever closer to the edge. Artificial Intelligence is still its media darling, but may soon yield that spot to quantum computing. Data fabrics are more prevalent than ever, but so is the rise of the data mesh concept.
Composability
Developments in a data mesh, data service layer, active metadata, and edge computing enhance big data management with granular controls for disseminating data, on request, in real-time. Sometimes that delivery encompasses selling data within the data marketplace, a concept that's expansive enough to include exchanging data between departments for timely action, too. As far as their interrelation, however, these developments are derived from the composability tenet at the foundation of adaptable business resilience—and capitalization—for the years to come.
Composability is a modular approach to designing the foregoing inputs because "organizations are realizing it is unrealistic to have a single enterprise standard for data and analytics," reflected Franz CEO Jans Aasman. "In 2022 and beyond, companies will embrace a lego-like approach to analytics and AI solutions where… [they're] used in multiple, different applications to connect data insights to business actions across the enterprise."
Read the full article at Inside Big Data.
Back to Blog
Related articles