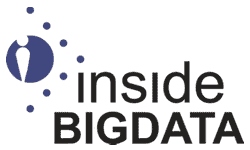 By Franz Inc.
26 June, 2021
The Amazing Applications of Graph Neural Networks
Dr. Jans Aasman, CEO, Franz Inc. was interviewed for this InsideBigData Article:
The predictive prowess of machine learning is widely hailed as the summit of statistical Artificial Intelligence. Vaunted for its ability to enhance everything from customer service to operations, its numerous neural networks, multiple models, and deep learning deployments are considered an enterprise surety for profiting from data.
But according to Franz CEO Jans Aasman, there's just one tiny problem with this lofty esteem that's otherwise accurate: for the most part, it "only works for what they call Euclidian datasets where you can just look at the situation, extract a number of salient points from that, turn it into a number in a vector, and then you have supervised learning and unsupervised learning and all of that."
Granted, a generous portion of enterprise data is Euclidian and readily vectorized. However, there's a wealth of non-Euclidian, multidimensionality data serving as the catalyst for astounding machine learning use cases, such as:
Network Forecasting: Analysis of all the varying relationships between entities or events in complex social networks of friends and enemies yields staggeringly accurate predictions about how any event (such as a specific customer buying a certain product) will influence network participants. This intelligence can revamp everything from marketing and sales approaches to regulatory mandates (Know Your Customer, Anti-Money Laundering, etc.), healthcare treatment, law
Read the full article at InsideBigData.
Back to Blog
Related articles