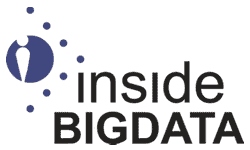 By Franz Inc.
3 November, 2020
2021 Trends in Data Modeling: Attaining the Universal Data Model Ideal
Dr. Jans Aasman was quoted extensively in this Inside Big Data article:
Single Repositories: Although each of these methods have substantial data science implications, implementing a single repository with standardized data models is particularly apposite to this discipline because it collocates "enterprise wide ontologies of all the relevant business objects and concepts, and then maps data from all the various places from where [they] reside into one big enterprise knowledge graph," commented Franz CEO Jans Aasman. This solution is ideal for feature engineering.
Simple event-based schema exemplifies these temporal benefits with a universal applicability throughout the enterprise since "almost anything in databases is transactional or about things that happen at a particular point in time," Aasman explained. "If something happens at a particular point in time, you can describe it as an event." Events include start times and stop times, like when callers interacted with contact centers, for example, and are comprised of sub-events to express the depths of events—like callers' thoughts about products, cancellations for services, and reasons why.
Read the full article at Inside BigData.
Back to Blog
Related articles